OUR TEAM
---
We have business heritage going back over 40 years and have acquired expertise and a national following for our tax and financial engineering services to small business owners. If you are a business owner and are looking for strategic tax consulting and to prepare for retirement, look no further.
R. Kenner French
President

R. Kenner French has unique experience in finance, marketing and customer service that helps small-business owners and individuals grow their assets and retire with the lifestyles they desire. Kenner was a regional vice president at ING, where he worked with more than 200 small-business owners to help them grow their businesses and assets in both bull and bear markets. Kenner's experience also includes managing client services at several international consulting firms. Kenner is a resident of Bainbridge Island, Washington and has been married to his college sweetheart for more than 20 years, and they have two sons.
Josh Pflum
Director of Administration
Actuary-in-Training
---

Josh Pflum is our Director of Administration and Actuary-in-Training. Josh joined the company to expand its small business retirement practice. Josh moved to Washington from Colorado and is currently studying for his actuarial certification. He has a background in mathematics and enjoys the challenge of retirement planning for those who want to have their money outlive them. He finds interest in mixed martial arts and vigorously working out while also studying for exciting actuarial exams.
Carissa Young
Director of Marketing
Captive Insurance Specialist
---

Carissa Young is Director of Marketing and Captive Insurance Specialist. Her goal for the company is to network and build relationships with our local community on the Kitsap Peninsula. She actively seeks a challenge and is helping lead the company in Captive Management. She has previous background experience in the financial industry as a client relationship manager and graduated college with an Arts degree. Carissa was born and raised in southern Oregon and moved to the peninsula in the summer of 2006. She enjoys participating in running events and outdoor activities, and is a die-hard football fan for the Oregon Ducks and Seattle Seahawks.
Daniel Perrine
Consulting Actuary
---

With more than 30 years of experience in benefit plan design and administration, Dan offers a wealth of insight with hands-on experience. Before Vast, Dan worked with an east-coast-based firm, American Economic Planning Group, Inc., and ran his own successful actuarial consulting firm for 16 years. He also has worked as a consultant for a major New York actuarial firm and as vice president and part-owner of a mid-sized New Jersey actuarial consultancy. Dan is a fellow of the Society of Actuaries, a fellow of the Conference of Consulting Actuaries, a member of the American Academy of Actuaries, a member of the American Society of Pension Professionals and Actuaries, and an Enrolled Actuary (EA). Dan graduated from Rutgers College in New Brunswick as a member of Pi Mu Epsilon, the national honorary mathematics fraternity. He lives with his wife and two children in New Jersey.
Gary Koontz
Insurance Consultant
---

Gary Koontz has been in the financial-services industry for more than 40 years and consults with Vast on selected insurance matters. Gary has been a member of NAIFA, the National Association of Insurance and Financial Advisors, MDRT, the Million Dollar Round Table, Sunset Financial Services, Circle of Achievement and Sunset Life Insurance Company`s Captain`s Table. Gary has been married for 47 years and has five children and four grandchildren.
Gavin Walker
National Health Insurance Wholesaler
---

Gavin has been in the entrepreneurial business since 1999 and deals with selling wholesale insurance.He is also a LILI Graduate, Leadership in Life Institute. Gavin has been in the planning process for many years. He has always found happiness in helping others achieve peace of mind with proper risk planning. Currently, he is a broker whose purpose is to protect, educate, and consult individuals and business's to achieve the utmost success. He is also a loving husband and father to two children.
Theresa Bennett, CLU,CLTC
President of ArcherBennett Insurance Services – a strategic partner of Vast Holdings Group, LLC.
---

Theresa's dedication and service to her clients are unmatched. She's creative, thoughtful and finds a way to address the unique needs of her clients and their families. Her service goes beyond the expected - she's also a trusted resource for help when unexpected things happen in life. She has been in the insurance and financial services industry for over 30 years, serving employers, employees, individuals, and their families. Theresa has a Masters Degree from San Francisco State University and is a Chartered Life Underwriter (CLU) and a Certified Long Term Care Specialist (CLTC).
Lee Rogers
Business Development Wholesaler
---

Lee is currently, leading sales and management teams to produce top-ranking performance and benchmark-setting productivity gains. He is an influential leader of inter-departmental staff. Lee also demonstrates accomplishment building cohesion and driving achievement of corporate vision. Additionally, he has strong strategic and tactical skills and is experienced in all aspects of managing a multi-state region. Along with being an excellent public speaker.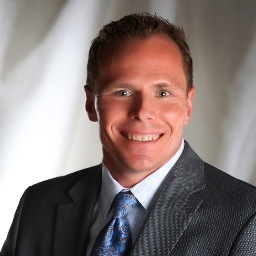 Greg Boots ESQ.
Advanced Market Specialist
---

Greg has overseen a large estate and retirement planning department. He has served as a professional reference for Entrepreneur Magazine and is featured in the Entrepreneur's Almanac covering business planning and asset protection. Greg recently authored a book, The Private Vault, on this emerging wealth preservation field. As an avid real estate investor and nationally recognized noted speaker on complex business planning topics, Greg counsels real estate investors and small business owners on asset preservation and tax minimization strategies.
Campbell Queen.
Intern
---
Campbell Queen is a visiting scholar at Oxford Universitry in Oxford, England. Also studies at Pomona College in Southern California. He is studying mathematics with a minor in studio art. In his free time, Campbell enjoys playing chess and baseball.
.